Stockholm University Gr&oumljer Seminars
The 2019 SUGS Lecturer: Barbara Czarniawska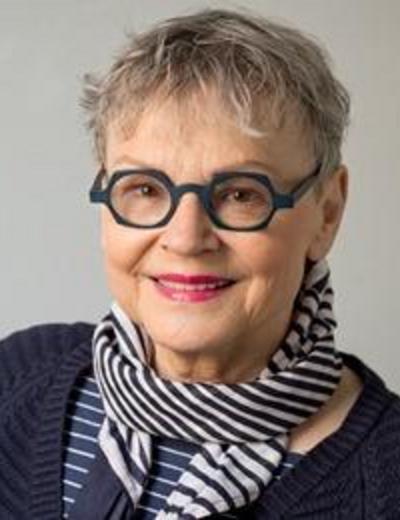 "Barbara Czarniawska holds an MA in Social and Industrial Psychology from Warsaw University and a Ph.D. in Economic Sciences from Warsaw School of Economics. She is Doctor honoris causa at Stockholm School of Economics, Copenhagen Business School, and Helsinki School of Economics. At present, she is Senior Professor of Management Studies at Gothenburg Research Institute, School of Business, Economics and Law at University of Gothenburg, Sweden. In her research she applies a constructivist perspective on organizing, with the focus on action nets. Her methodological interests concern fieldwork techniques and the narrative approach in social science studies. … She is a member of the Swedish Royal Academy of Sciences, the Swedish Royal Engineering Academy, the Royal Society of Art and Sciences in Gothenburg, and Societas Scientiarum Finnica. [She has received the] Lily and Sven Thuréus Technical-Economic Award for internationally renowned research in organization theory, 2000; Wihuri International Prize 'in recognition of creative work that has specially furthered and developed the cultural and economic progress of mankind'" (Gothenburg University profile page).
Barbara's work has inspired numerous accounting scholars not least through the research she has published on accounting and in accounting journals. She is also the (at the time of the seminar) first SUGS speaker with her own Wikipedia entry. From this page we learn that, most recently her research explores:
"the management of overflows, for example in news agencies. She is interested in complex organizations, institutionalism, action nets, organizational change, as well as methodology, especially in fieldwork techniques and in the application of narratology to organization studies" (Wikipedia 2018-05-04).